MLSC Welcomes Deputy Director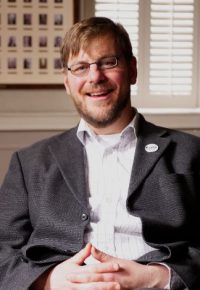 Maryland Legal Services Corporation is pleased to introduce Dave Pantzer as MLSC's new deputy director. Dave joined MLSC on November 1.
Dave previously served as director of education, outreach and technology at the Pro Bono Resource Center of Maryland and managed the Maryland People's Law Library website. He was also a civil litigator with Simms, Showers LLP; a past chair of the MSBA Section on Delivery of Legal Services; and a member of the legal studies faculty at Towson University.
A New Hampshire native, Dave moved to Maryland in 2004; clerked for Hon. Michael J. Stamm in St. Mary's County; and lives with his wife and five kids in Baltimore City.