MLSC Announces Executive Director Search
Maryland Legal Services Corporation announces the launch of a search for the organization's next executive director. MLSC's current executive director, Deb Seltzer, will be relocating out-of-state this fall after more than seven years with MLSC, beginning as grants manager in 2016.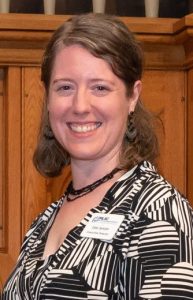 During Deb's tenure, the Maryland General Assembly entrusted MLSC with the tremendous task of administering the state's new Access to Counsel in Evictions program – one of only three statewide programs in the country that will provide guaranteed access to attorneys for tenants facing eviction. Deb served on the Access to Counsel in Evictions Task Force, worked with partners to successfully advocate for program funding and oversaw the initial phases of program implementation.
Recognizing the long-standing lack of resources supporting nonprofit staff and disparate impact of the tight labor market on MLSC's nonprofit grantees, Deb also initiated a special grant program to help MLSC's nonprofit grantees raise their salaries and benefits to help with staff recruitment and retention. As a result of these and other initiatives, MLSC's grantmaking has grown from approximately $20 million in fiscal year 2021 to more than $50 million projected for fiscal year 2024. Deb has also served on the Maryland Access to Justice Commission, the board of the National Association of IOLTA Programs and the Local Pro Bono Committee for Baltimore City.
"MLSC thanks Deb for her service to MLSC and Maryland's civil legal aid community," said Hon. Sidney Butcher, chair of the MLSC board of directors. "Her leadership and management skills have been vital in stewarding MLSC's growth."
The MLSC board of directors has formed a search committee to find a new executive director. A position announcement, which includes instructions for submitting an application, can be found at https://www.applicantpro.com/openings/thehrteam/jobs/2931706-839959.
The application deadline is July 31, 2023.