MLSC Announces Appointment of Executive Director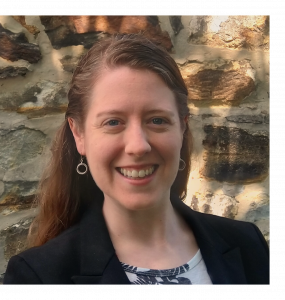 Maryland Legal Services Corporation, the state's largest funder of civil legal aid, announced today that Deb Seltzer will become the organization's executive director effective August 1. She will succeed Susan Erlichman, who will retire July 31 after 32 years of service with MLSC.
Seltzer was chosen after a search performed by the MLSC board. She joined MLSC in 2016 and currently serves as deputy director. Among other duties, she oversees MLSC's grantmaking, which currently totals more than $22 million across Maryland. Seltzer works closely with the organization's 36 nonprofit grantees, partner organizations, elected officials and others to promote the life-changing importance of civil legal aid.
Natalie McSherry, chair of the MLSC board of directors, said the board was delighted to be able to appoint Seltzer, who has proven herself capable of the position through her years of service, most recently as deputy.
"Deb has shown exceptional abilities in all aspects of leadership and management of the organization," McSherry said. "While it will be impossible to replace Susan Erlichman, Deb will create her own legacy, and we have every confidence she will do so with the energy, leadership, creativity and hard work that the position requires."
"I am honored to have the opportunity to lead an organization that has such a tremendous impact on the lives of Marylanders across the state," Seltzer said. "I appreciate the board's confidence in me and look forward to MLSC's continued growth in support of vital legal services."
Prior to joining MLSC, Seltzer worked in nonprofit fundraising and communications. She holds a bachelor's degree from Syracuse University and a Master of Public Affairs degree in nonprofit management from Indiana University. Seltzer serves on the board of the National Association of IOLTA Programs and as a member of the Maryland State Bar Association Delivery of Legal Services Section Council.
MLSC's mission is to ensure low-income Marylanders have access to stable, efficient and effective civil legal assistance through the distribution of funds to nonprofit legal services organizations. Since the Maryland General Assembly established the organization in 1982, MLSC has made grants totaling over $312 million. MLSC grantees have provided services in more than 3.5 million legal matters concerning family, housing, employment and other civil legal issues.