Governor Appoints Allison Banks to MLSC Board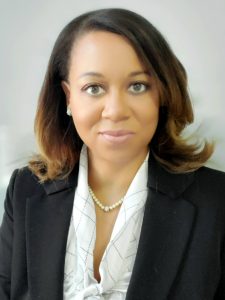 Governor Larry Hogan has appointed Allison Banks, of Baltimore City, to the Maryland Legal Services Corporation's nine-member Board of Directors.
Ms. Banks is an information technology professional for a cloud hosting provider in the Washington DC Metro area that supports government contractors operating in the United States and around the globe. Ms. Banks has 17 years of experience providing financial analysis, ERP Software consulting, and managed IT and security compliance support of government contractors and nonprofit organizations. Currently in the role of Client Relationship Director and CMMC-AB Registered Practitioner, her focus is to maximize customer success, build strong relationships, provide cloud expertise, educate on best practices and security compliance with both small businesses and multi-million dollar organizations.
Ms. Banks has lived in Maryland since 2004, currently residing in Baltimore City. She received a bachelor's degree in economics from The Pennsylvania State University and a master's degree in financial management from Notre Dame of Maryland.