MLSC Welcomes Program Manager for Access to Counsel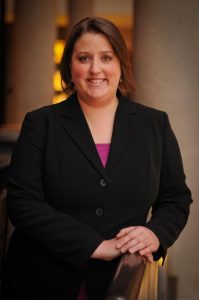 Maryland Legal Services Corporation is pleased to introduce Karen Wabeke as MLSC's new program manager for the Access to Counsel in Evictions program. Karen joins MLSC after 10 years with the Homeless Persons Representation Project, most recently serving as director of housing justice. In that role, she oversaw HPRP's eviction prevention legal services for tenants in Baltimore City. Prior to HPRP, Karen served as an AmeriCorps attorney and worked in private practice. She is a graduate of Wellesley College and the University of Michigan Law School.
The Maryland General Assembly named MLSC administrator of the statewide Access to Counsel in Evictions program via legislation passed during the 2021 session. MLSC will also look to partner with local jurisdictions on their eviction prevention legal services efforts.